aurora viewing experience
Enjoy a complimentary portrait under the Aurora, taken by your very own guide.
Description of Aurora Viewing Experiences
You'll arrive at Aurora Pointe to find a cozy fire, locally made snacks, and hot beverages. You'll hear from guides about what the aurora borealis is and why it occurs; you'll also get tips on how best to photograph the lights.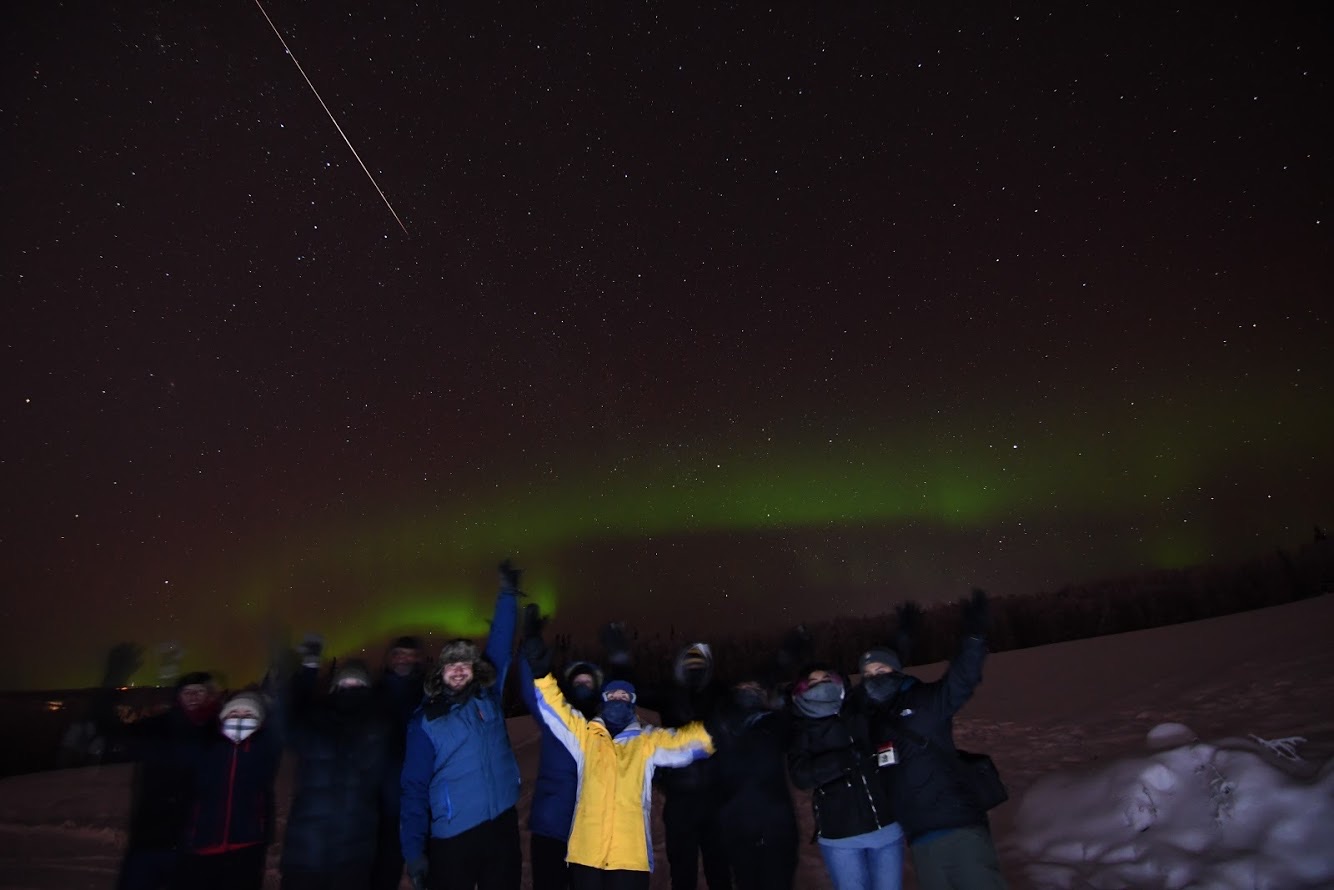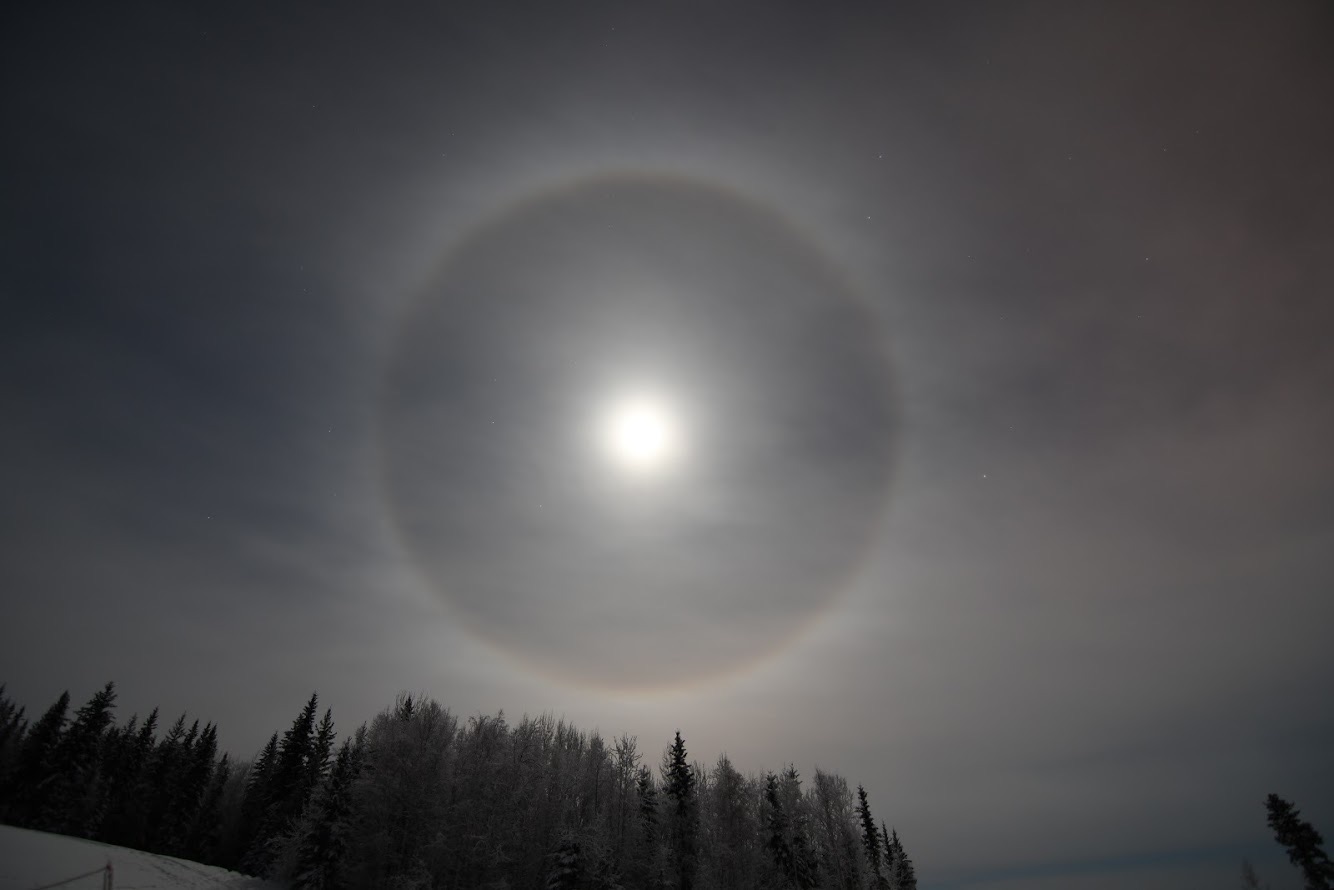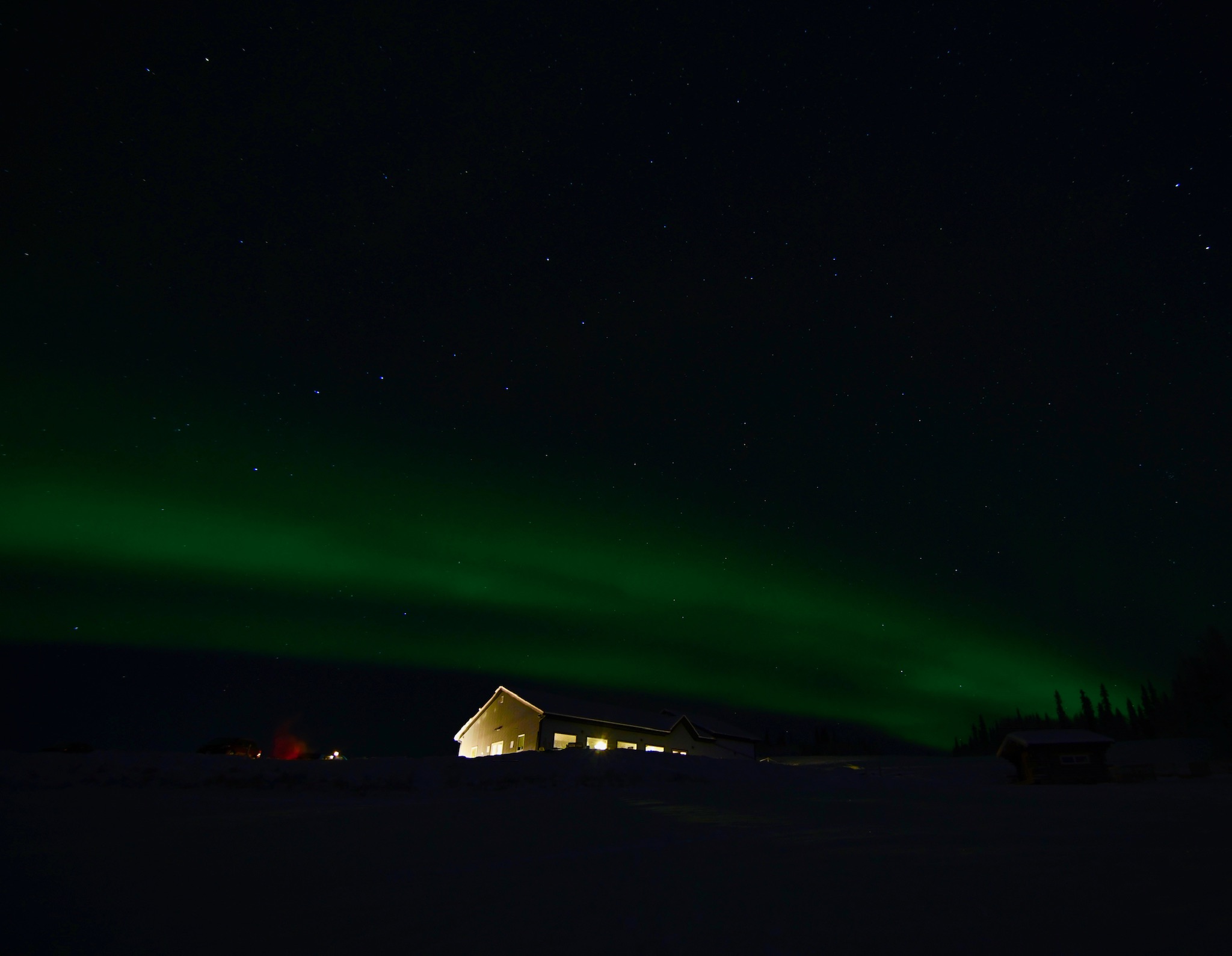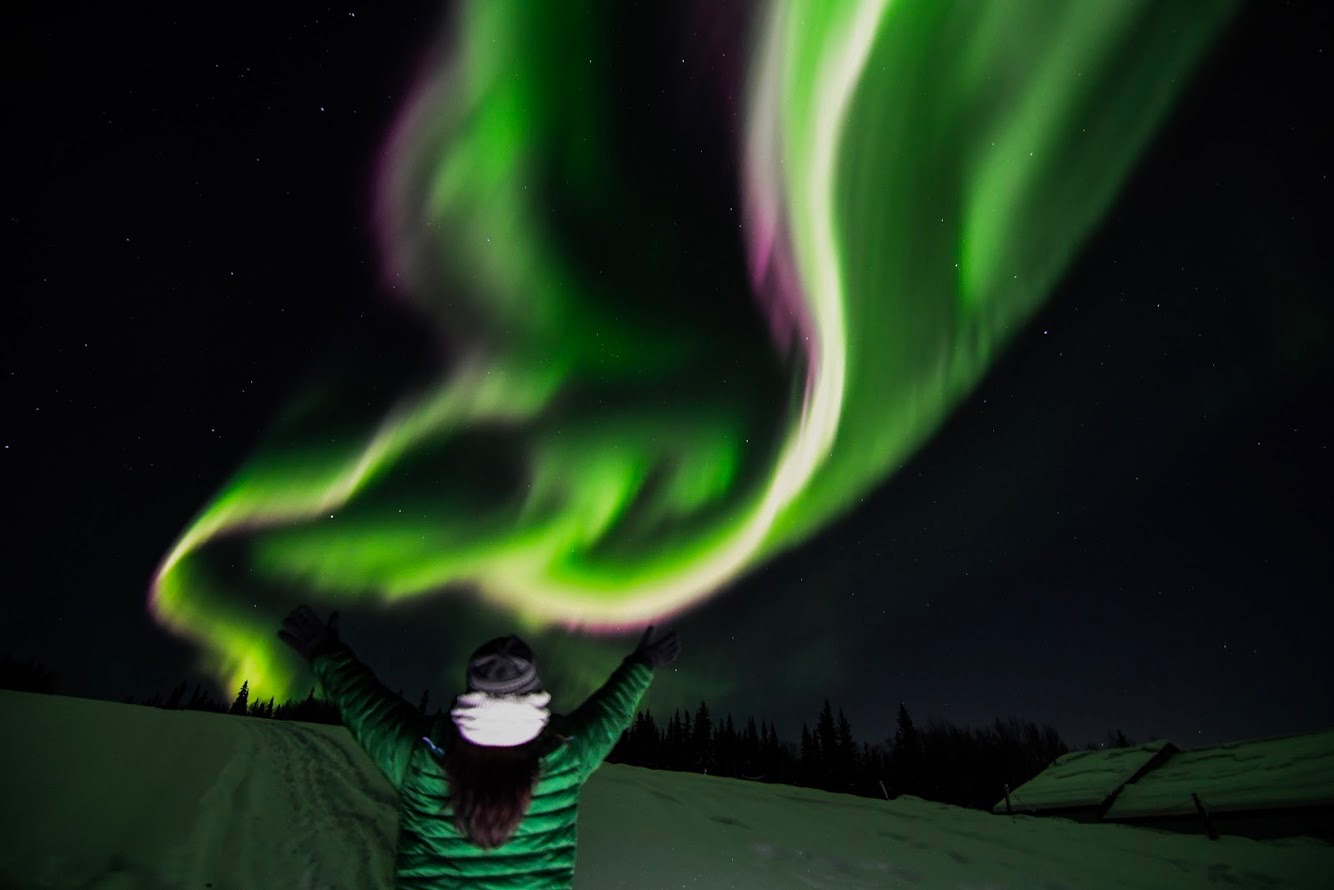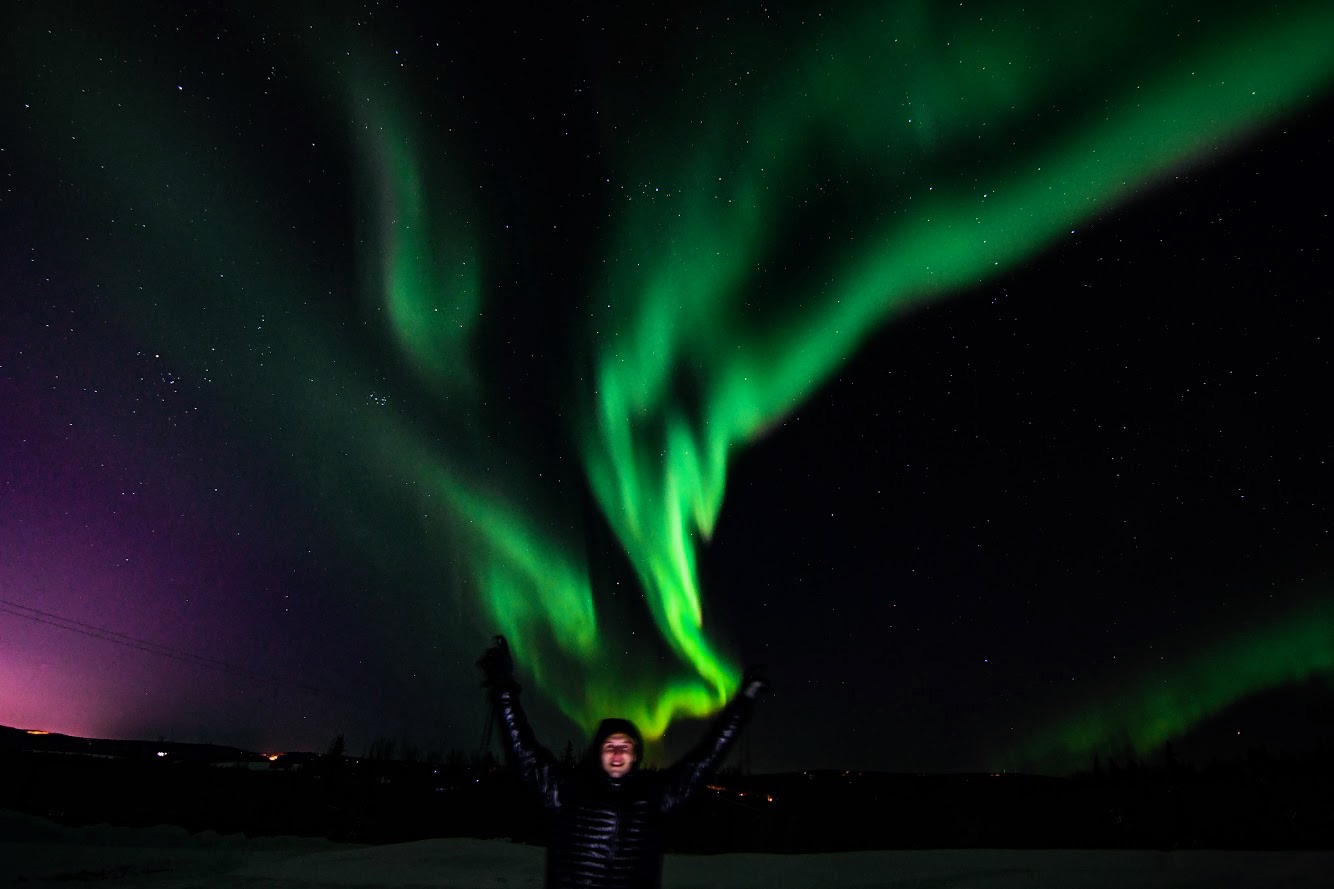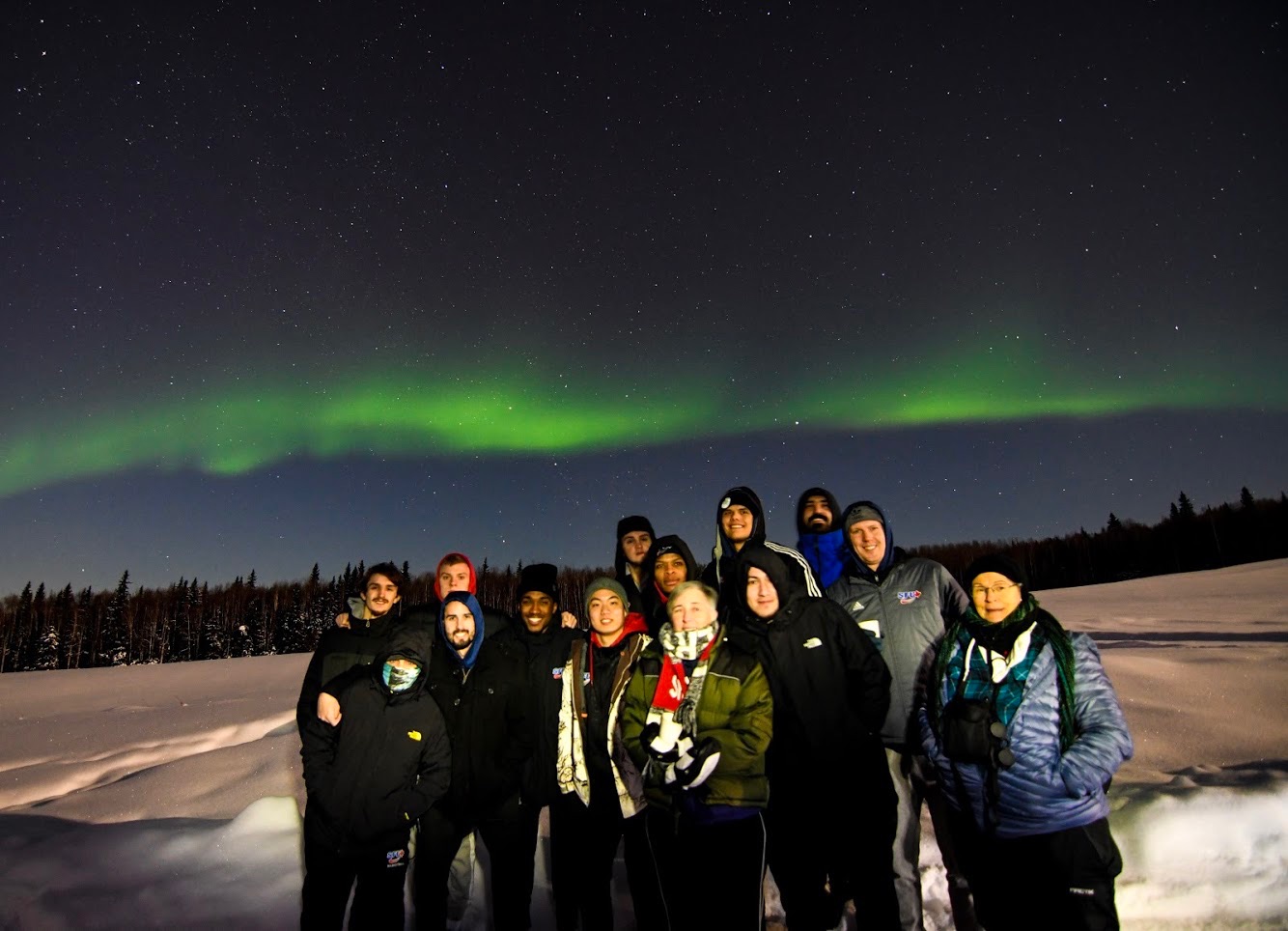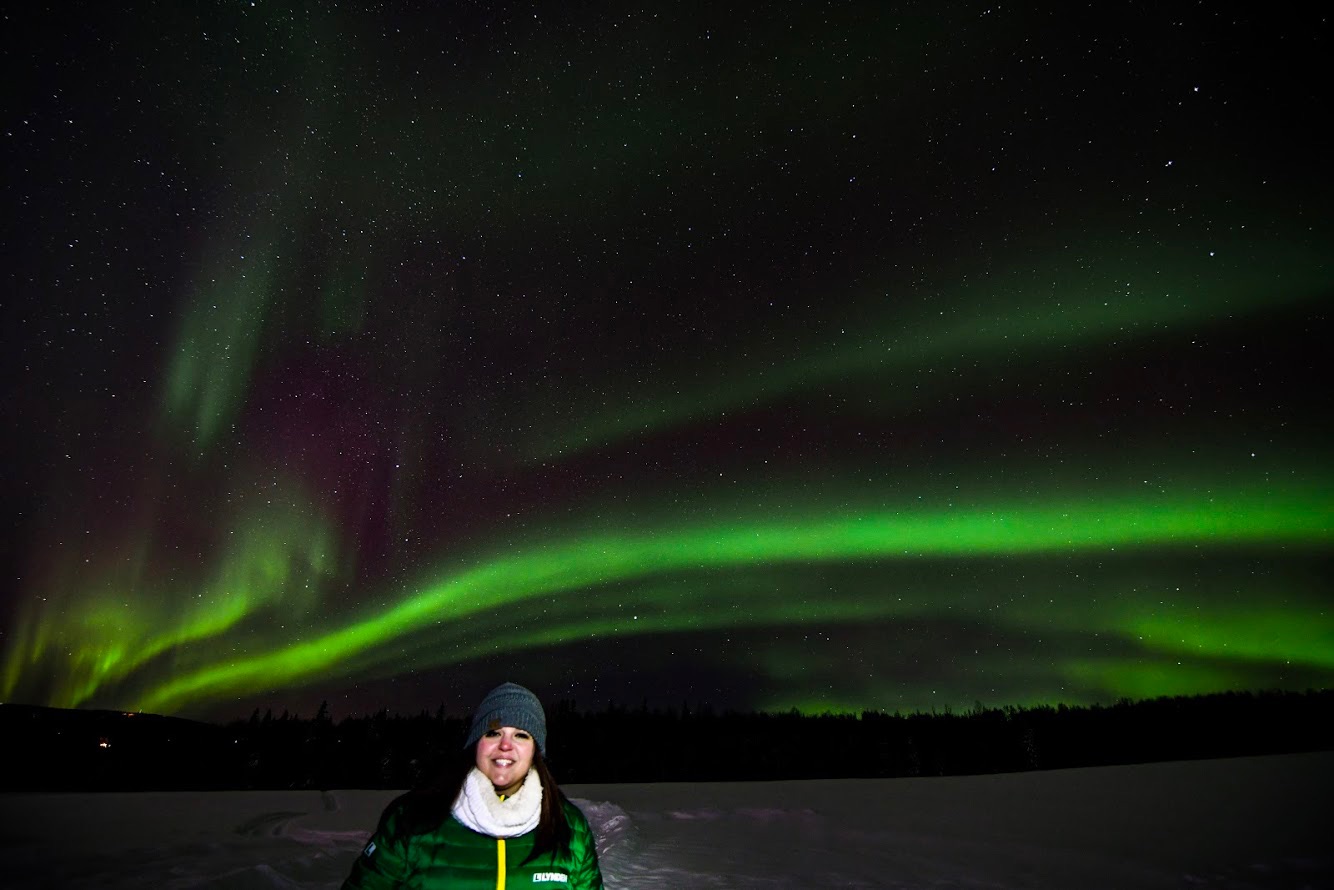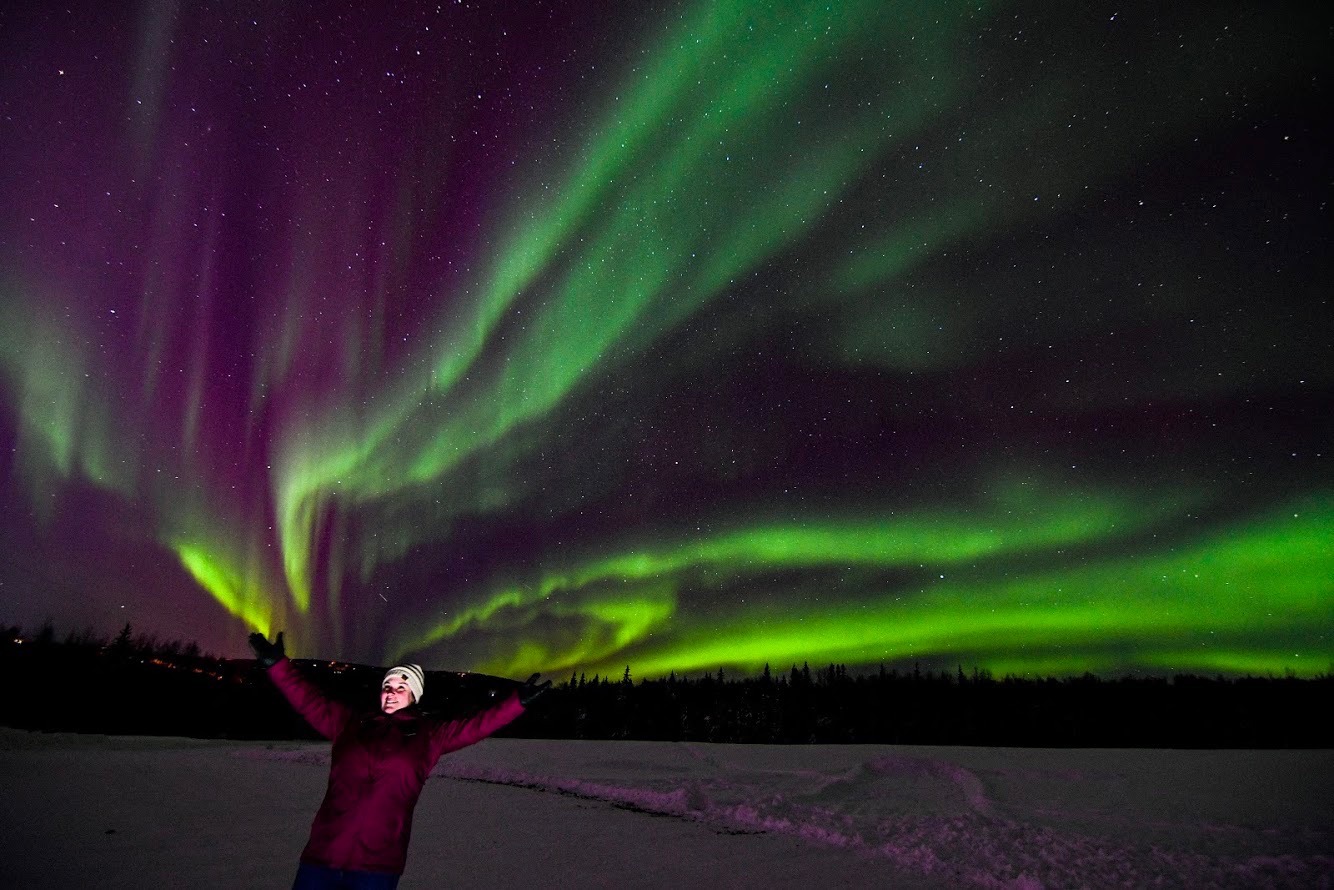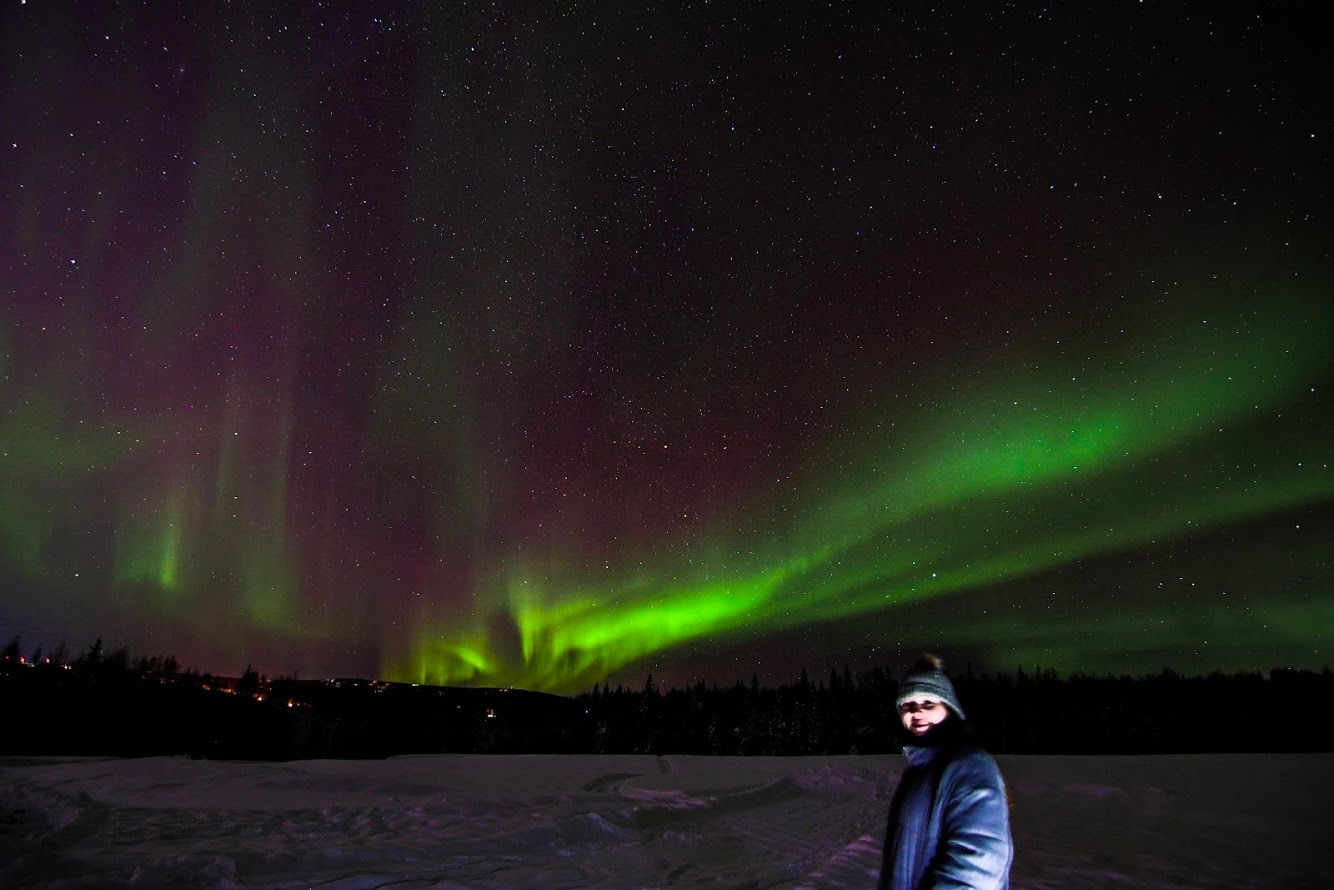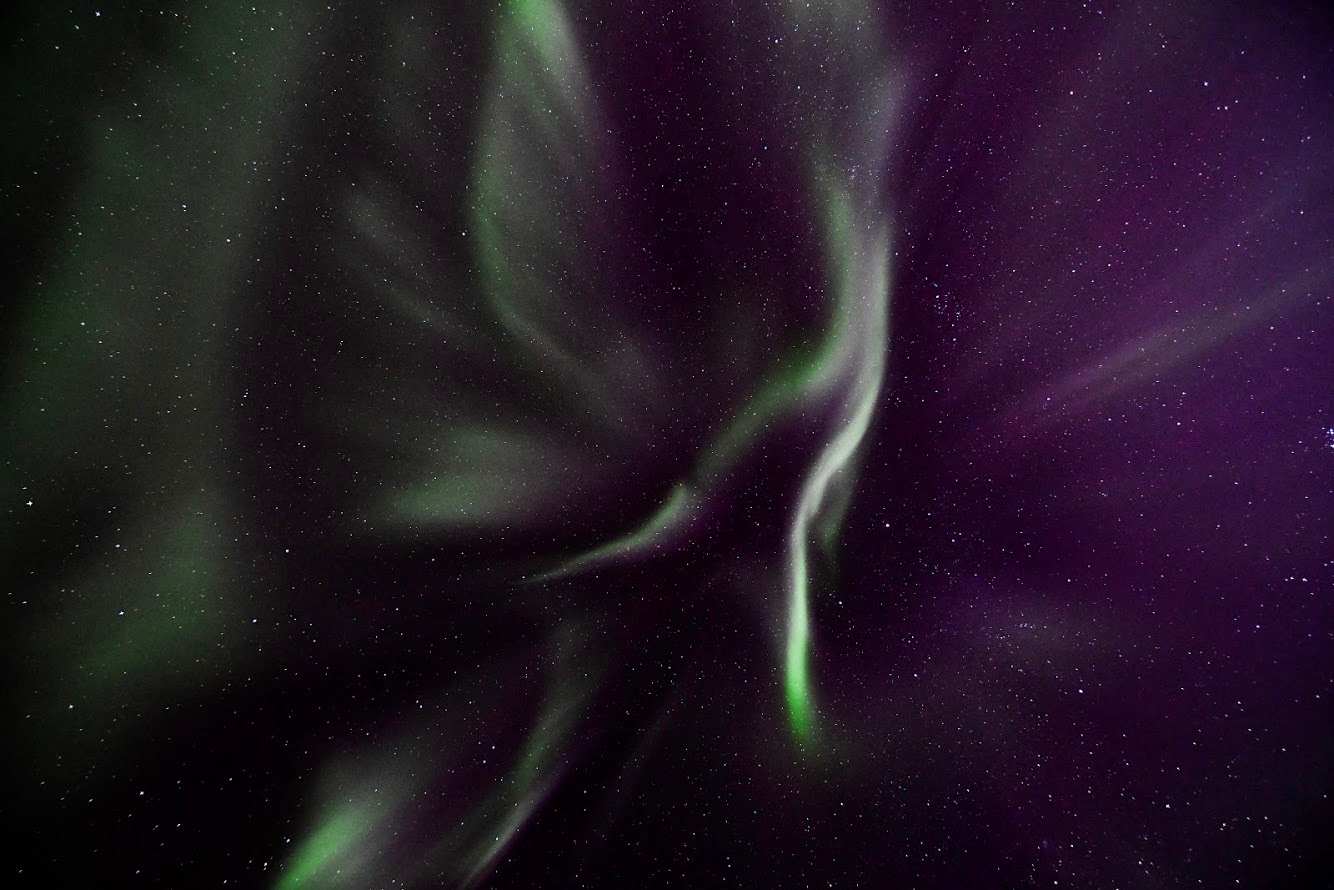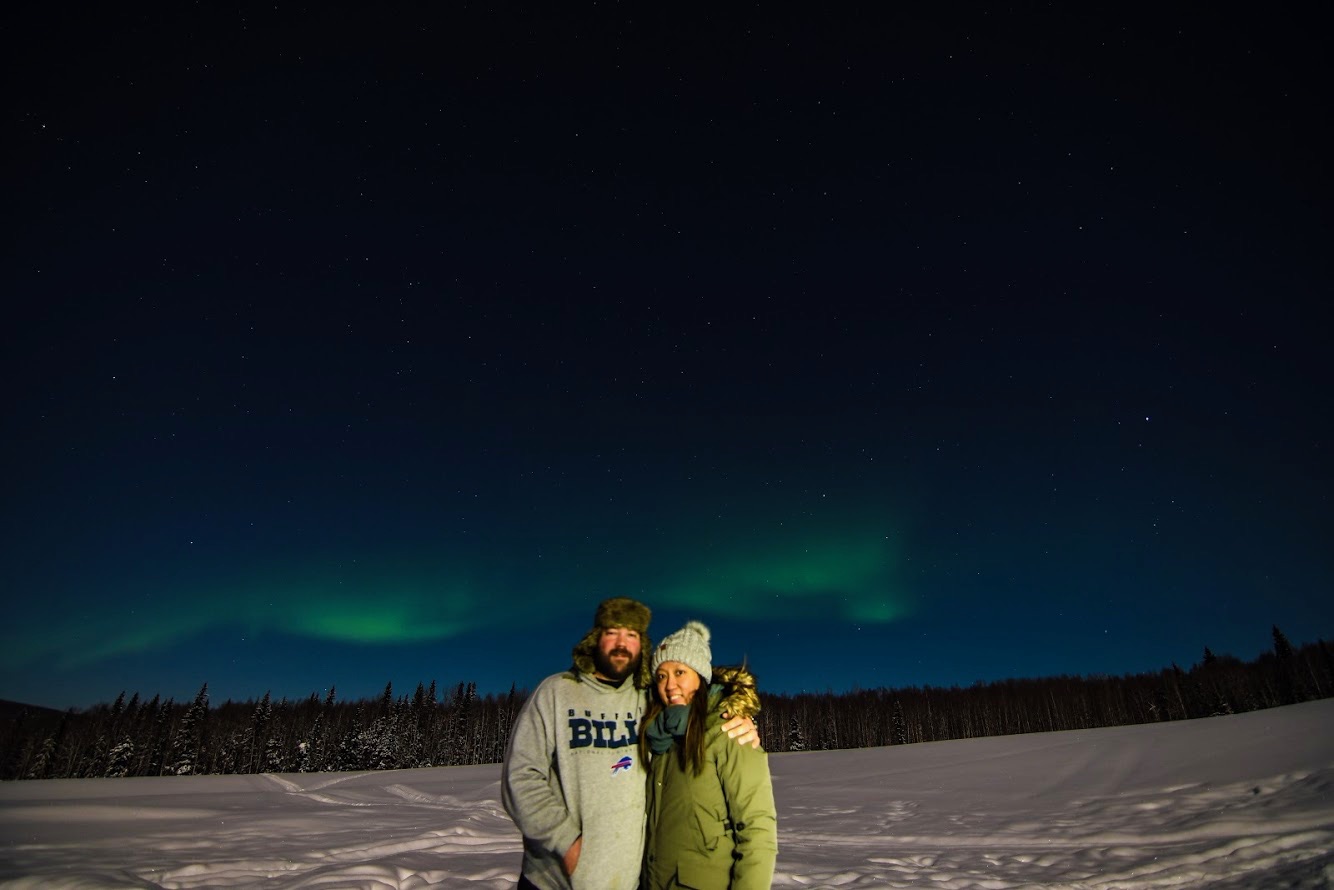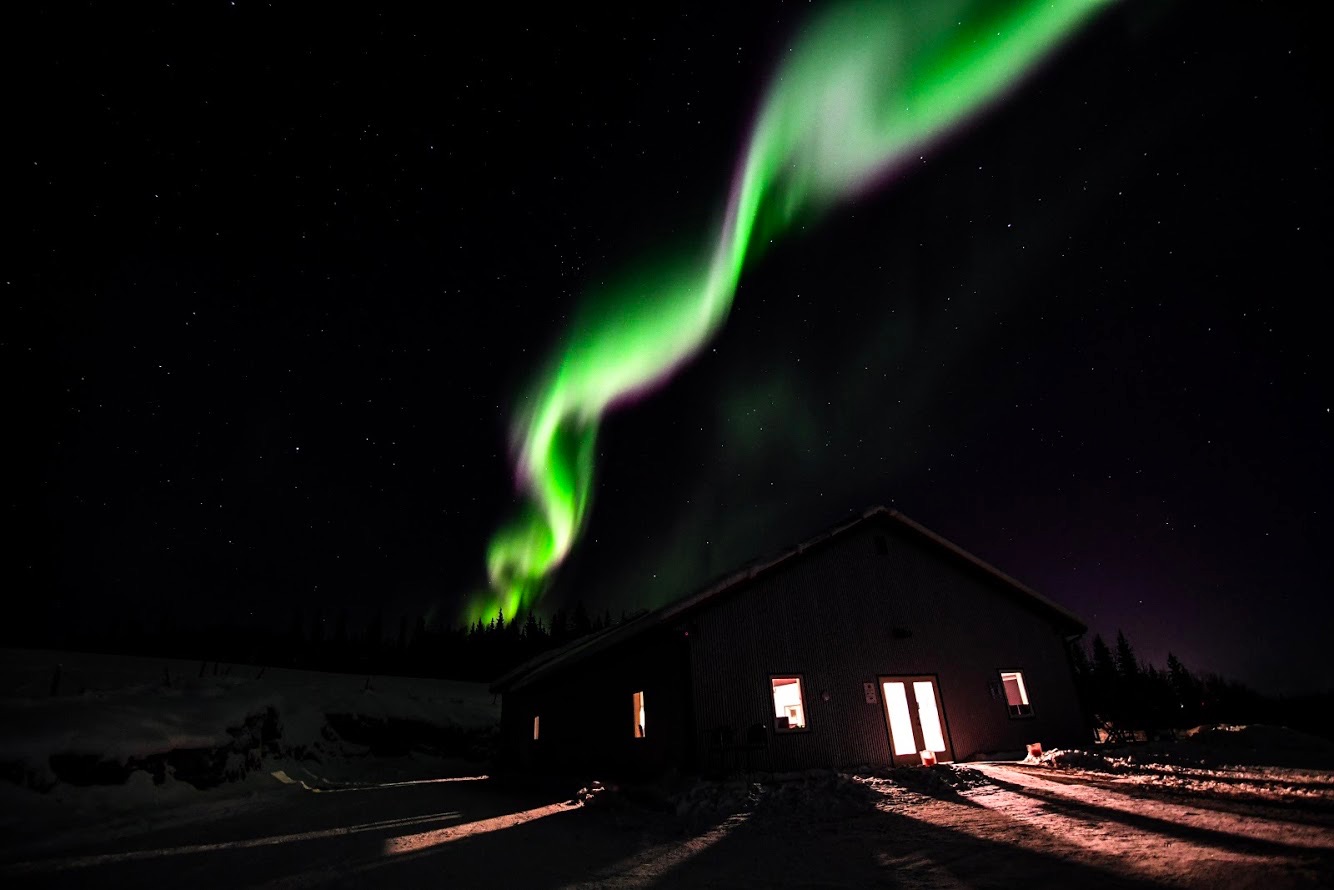 Then you'll feel the anticipation as you wait for Mother Nature to start the show! Chat with the guides, explore the interactive exhibits, play games, or just relax around the fire. There's plenty to do, and lots of space to accommodate large groups or individual travelers. Step outside whenever you like and stand under the vast, dark sky, gazing up at billions of stars. Although the center is a short distance from town, it is far enough away so that you won't have to worry about light pollution interrupting your view as you stand gazing under the vast, starlit sky. You can also monitor the activity from indoors, via a webcam.
When the lights do appear, you'll step outside and stand in awe as you witness the unforgettable display of beautiful, eerie colors shifting and transforming against the darkness above. Of course, on some nights Mother Nature keeps the aurora to herself. But you'll have several hours to hope for the best. And even on nights when the lights don't appear, checking out constellations under a vast Alaskan sky is still a magical experience.
Aurora Pointe is a centralized, modern hub for a variety of Alaskan activities.
At Aurora Pointe, we specialize in Aurora Tours and hosting Special Events.
In addition, we partner with local tour companies to help you build a unique Alaskan experience. We support the tours hosted by:
Frequently Asked Questions
Do you provide transportation to and from your facility? At this time, we do not offer transportation services to our facility, although we hope to expand and offer it in the coming seasons. Fortunately, we are located just 15 minutes from downtown Fairbanks, and you can easily get to us by Lyft, Uber, rental car, or taxi.
What is the best time of year to view the Aurora Borealis in Fairbanks? It is nearly impossible to truly narrow down exactly the best time to visit to be able to see aurora. Since it is such a weather dependent activity, we cannot predict which nights will be the best. Typically, the best months for viewing in Fairbanks are between late-August and early-April. We always advise our guests to plan the activities they do have control over (dog mushing, museum exploring, etc.) and to consider aurora viewing as a bonus to a unique, Alaskan experience.
Do you guarantee that I will be able to see the Aurora? Definitely not! Although we work very hard to track for the perfect conditions, we can never guarantee a sighting of the elusive Aurora. However, we can do everything possible to keep you awake, entertained, and satisfied with even the cloudiest of Alaskan evenings.